Van-Kim & Larry
Scottish Rite Masonic Center - Baltimore, MD
Van-Kim's father recounted how the doctor had gotten it wrong. Through every ultrasound and check up and he had been slowly building up expectations for a life with a son, when, to his surprise, he was then handed a daughter.  She's been keeping the family on their toes ever since!
Radiant in presence and thoughtful in nature, it's clear to see why Larry took notice of her. He observed that she was kind, served others, was loving, and oblivious that he had his sights set on her! She nearly graduated before he knew that he had to make a move, and it was then her turn to hear his accolades from the community around them. When she asked friends what they thought, they were simply surprised that they hadn't thought of it first.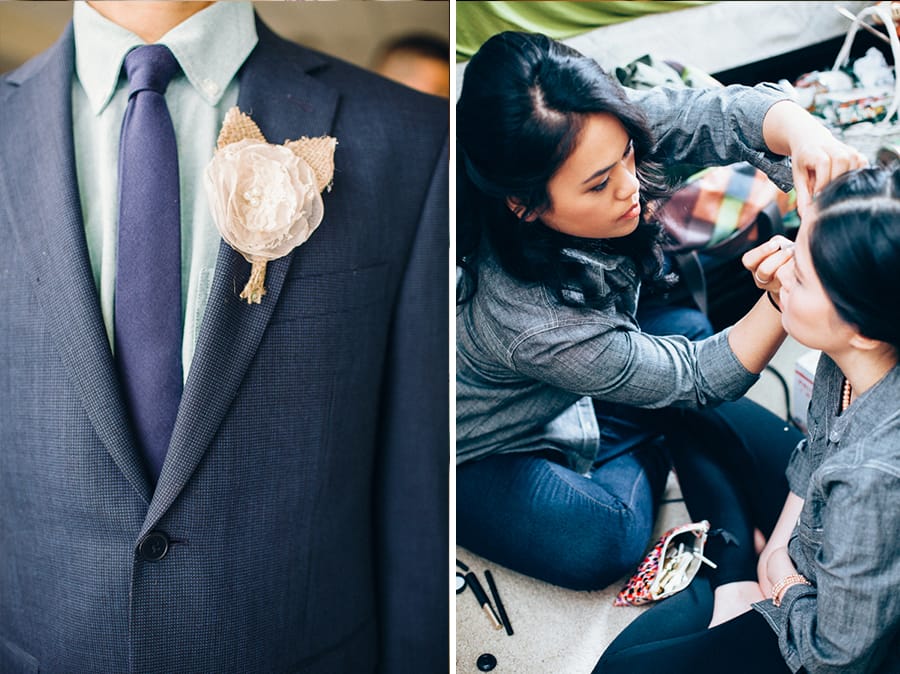 The stained box meant to hold their future adventures was tucked inside a bulk-size box of Honey Bunches of Oats. Van-Kim received the cereal as her wedding gift with genuine gratitude, saying, "I did say that I would probably be hungry and Honey Bunches of Oats is really good." When she opened the deceiving box and shook out the real present, a half-eaten bag of cereal plopped out right behind it. "Awesome."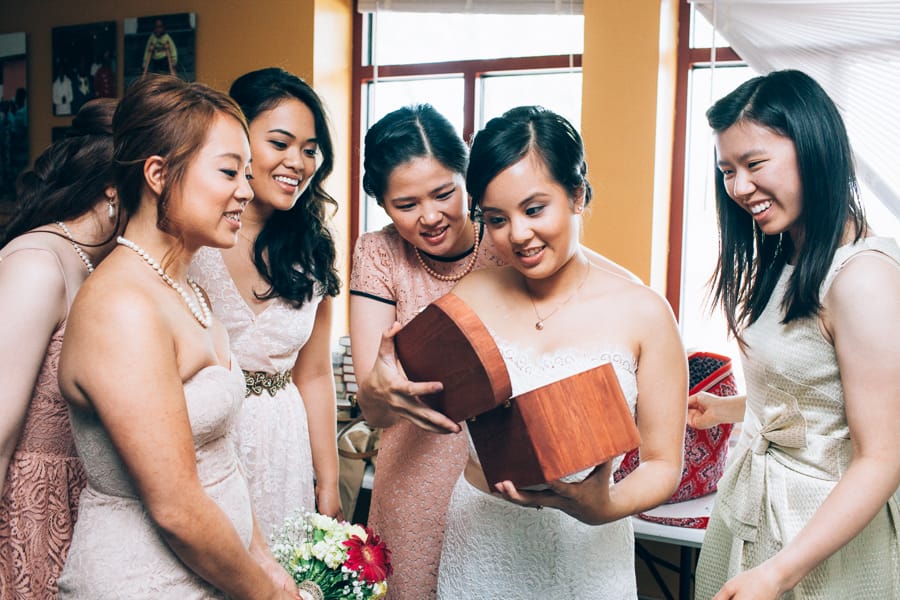 A reminder to all couples: pre-light your candles! That initial wax coating can be mighty stubborn.
Van-Kim wore her mother's veil, a glamorously sheer piece that made the bridesmaids giddy.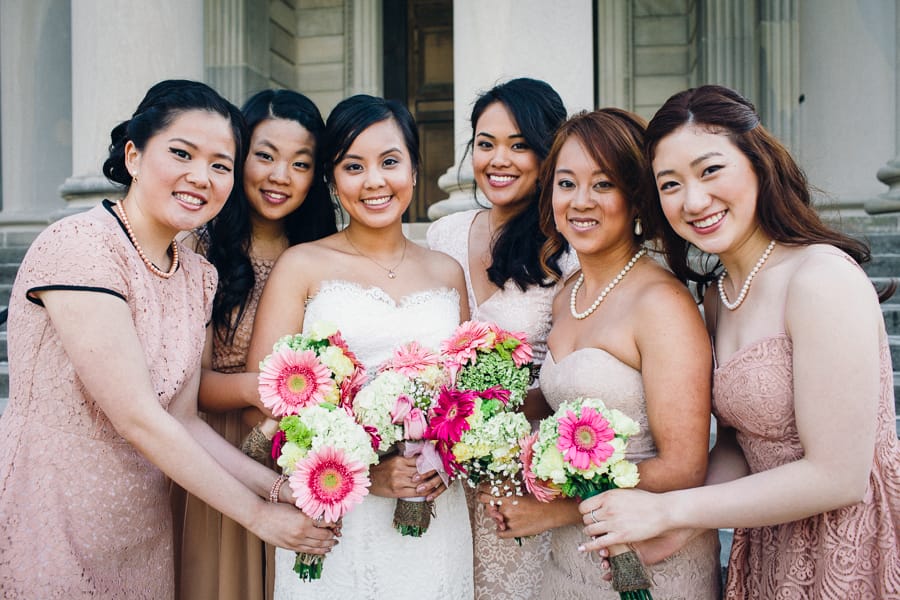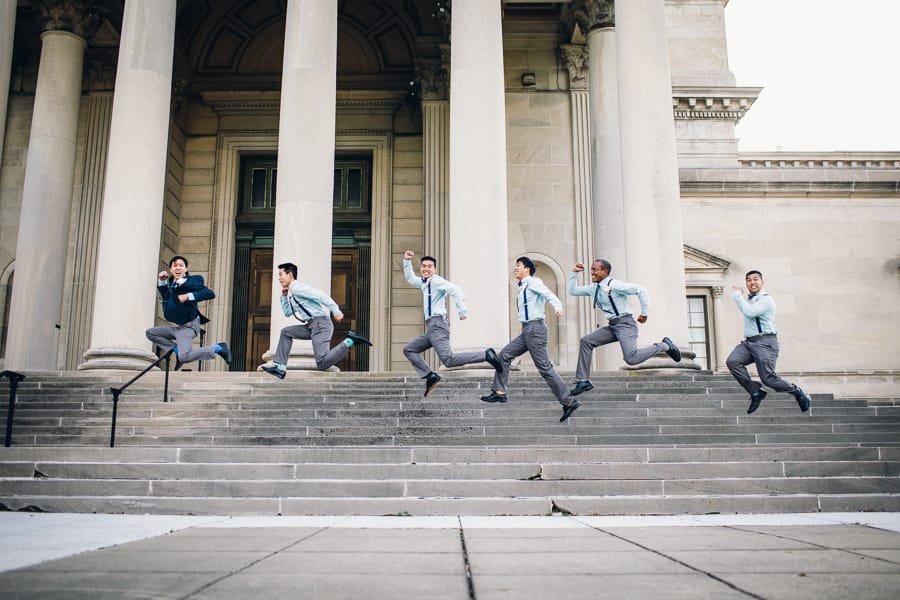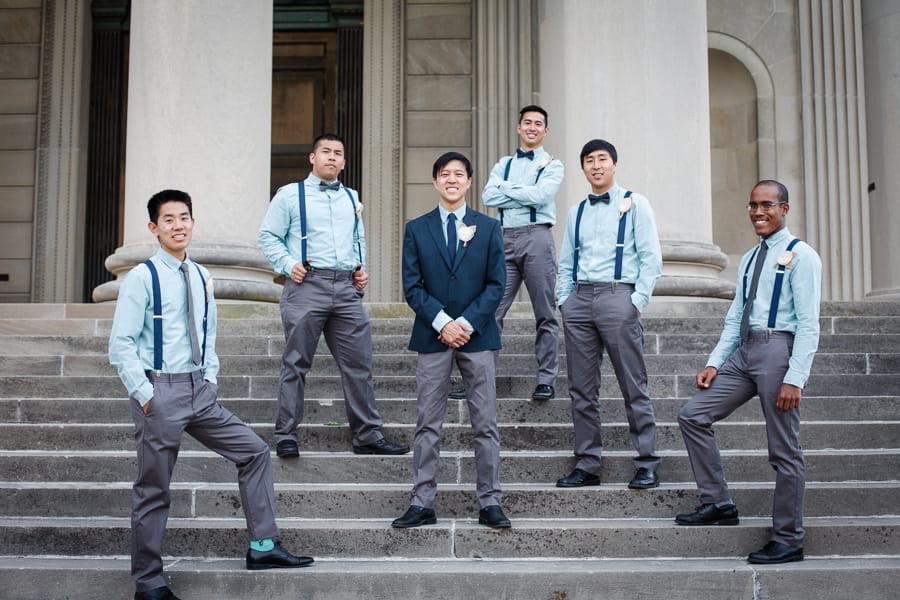 Take note of the assorted fancy socks that one of the groomsmen provided. "Can I wear these?" The better question is, why not?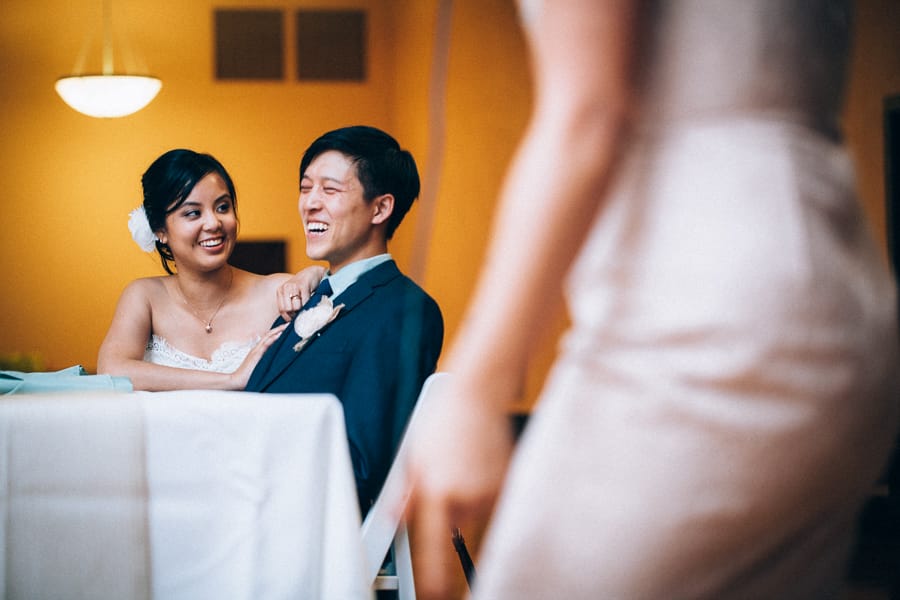 Andy Nelson's Barbeque did a fantastic job catering chicken and pulled pork with ice cream sundaes to boot.
Ceremony: Central Presbyterian Church
Reception: Scottish Masonic Rite Center
Wedding Planner: Blue Canary Events
Caterer: Andy Nelson's Barbeque