Rita & Trenton
Renaissance Arlington Capital View Hotel - Arlington, VA
When I saw the schedule of events for Rita and Trenton's wedding, my eyes zeroed in on the baraat, a traditional groom's wedding procession. "Man, oh, man. Please let there be an elephant." It turns out Trenton too was hoping for a pachyderm, maybe even a zebra or giraffe – all of which were hard to obtain. In the end, they settled with a white horse, which still drew a crowd as it hung out in a parking lot in Arlington.
Rita and Trenton had an incredible day that was all their own. Even with the horse, the baraat was far from traditional – the bridesmaids said it felt more like a block party than anything else. With white tuxes, boom boxes blaring, and sunglasses on, they broke it down right in front of the hotel causing traffic to stop and regular hotel guests to take pictures. They had two back-to-back ceremonies, one officiated by a Baptist minister in front of the stage, and the other by a Hindu priest under the mandap. Trenton even had to play hardball with the bridesmaids who stole his shoes during the ceremony(expected), with a fee so high it left him shaking down his groomsmen for cash (unexpected). The night ended with, what else, an amazing dance party with an expertly mixed set list of bhangra and club hits.
I loved working with Rita and Trenton and experiencing such a special event. I wish them all the happiness as they continue to blend old traditions and make new ones as a family.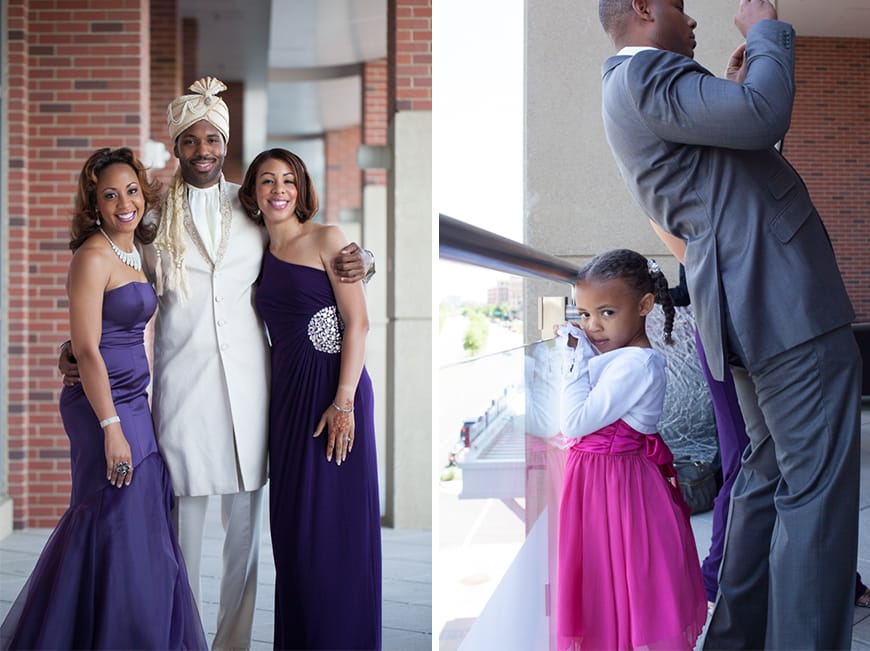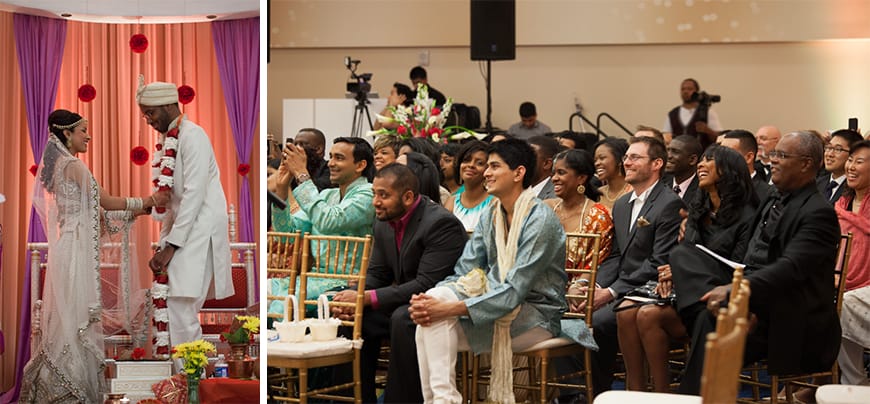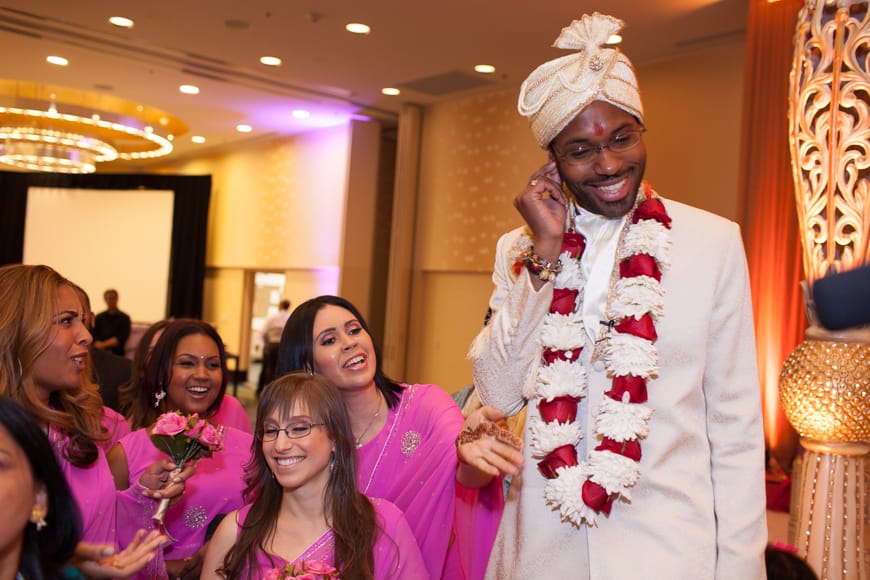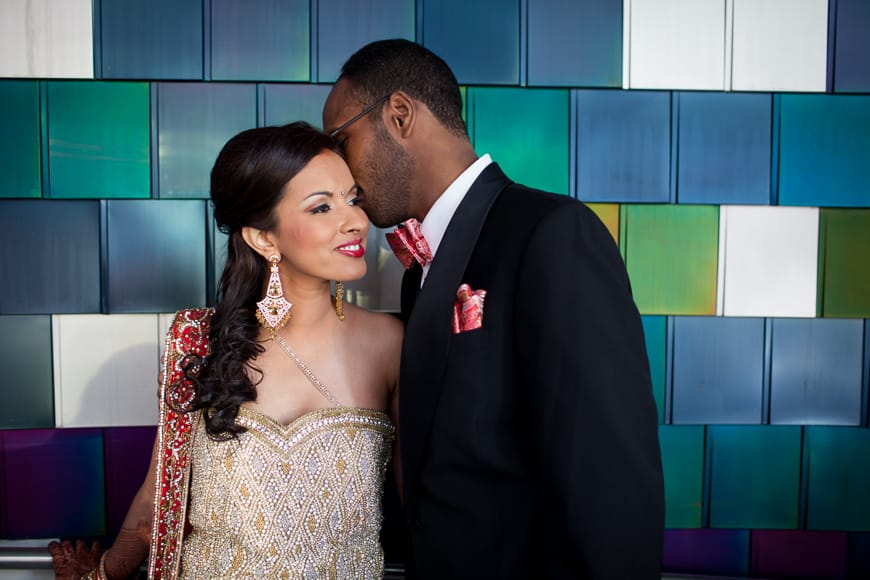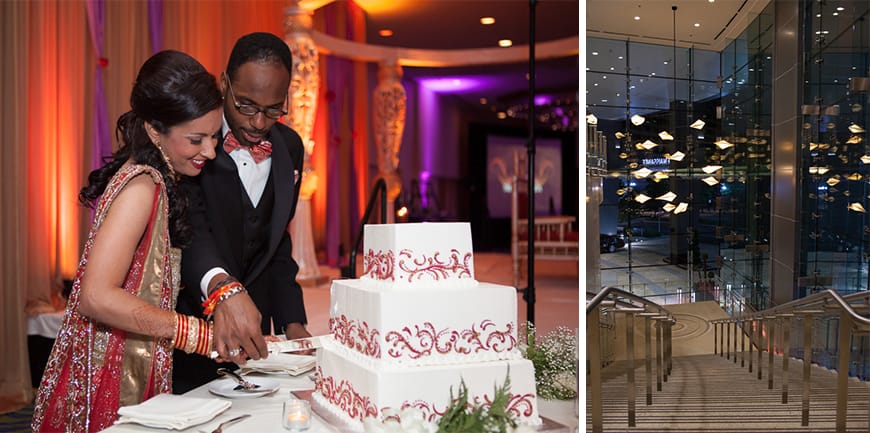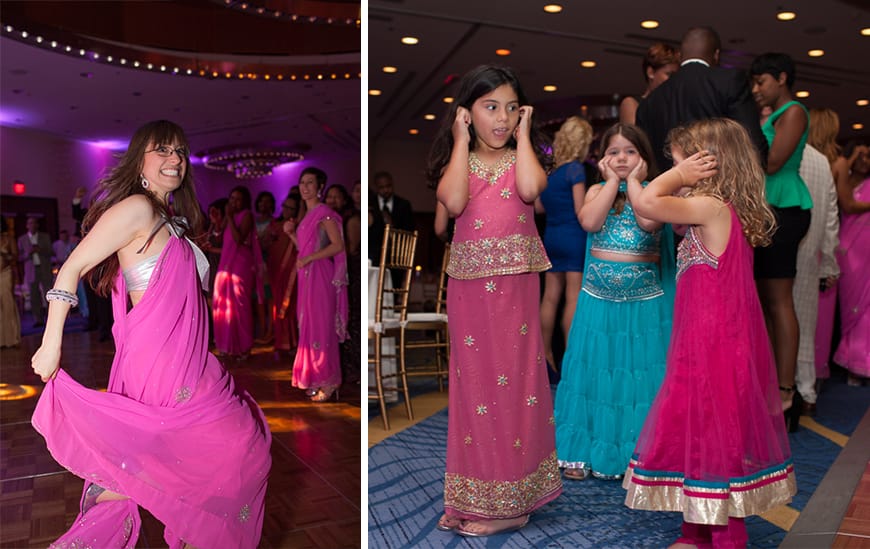 Ceremony and Reception Venue: Renaissance Arlington Capitol View Hotel
Event Coordinator: Preeti Exclusive Creations