Kimberlee & Matthew
Oxon Hill Manor - Oxon Hill, MD
After Kimberlee had been helped into her wedding gown by her mother and before the groom's party was scheduled to arrive, we took her away from her bridesmaids for some quick bridal portraits. Looking out the window to pose, Kimberlee finally had a moment of silence to herself. As she looked off into the distance, really looking at nothing at all,  her expression shifted and her eyes began to well.  This was the big day.
There were so many beautiful personal details about the wedding like Ralphie, their ring bearing puppy, whose photo graced each table number, and her bouquet that was loaded with brooches and pins, each a gift from the women who loved her. Most touching though was her father's toast. He was away on a business trip when the call came through that their adopted daughter was waiting for them. Looking at her with glass in hand, he said that when he finally pulled up to the house and saw her sitting on a blanket, he fell in love.
Oxon Hill Manor was a stunning venue for a gorgeous wedding.  Many thanks again to Carly Arnwine for letting me shoot with.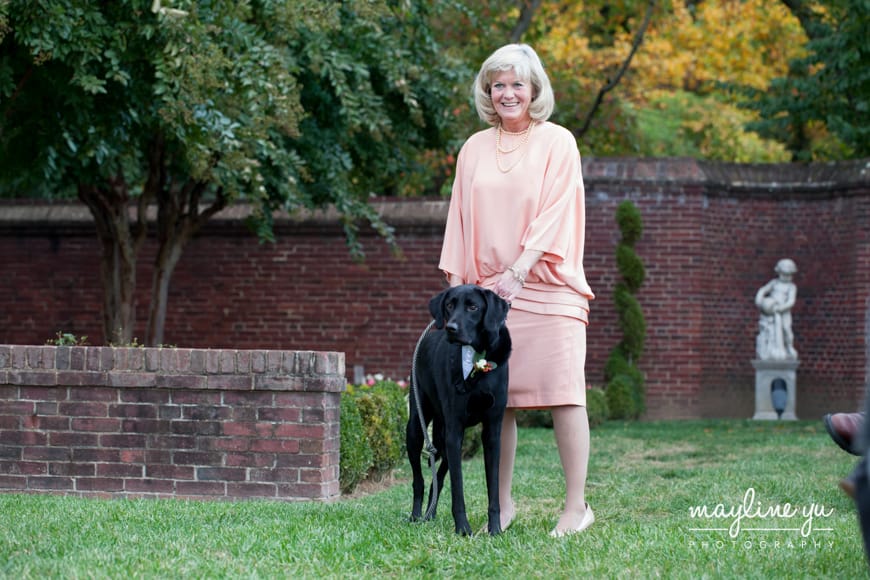 Venue: Oxon Hill Manor